If you've just stumbled on this post,
Then you're probably trying to find solutions on how to resolve
'Windows detected a hard disk problem'
error.
On the other hand,
You might be curious to know what a
'Windows detected a hard disk problem'
error message is.
I've got you covered!😖
Of all computer related problems users may encounter, this one, in particular, is the commonest as the effects of windows hard disk problem can lead to:
Operating system lagging or freezing and,
Windows 7, 8, 10 showing black blank screen on startup.
To begin,
What is Windows Detected a Hard Disk Problem?
This message is a notification on Windows 7, 8 and 10 when the system is unable to load data from the hard disk.
It is a failure of the hard drive that can lead to difficulties in booting the system, inability to retrieve data and even loss of data stored on the hard disk drive.
You'll be on the safer side if you backup your data files immediately as instructed by the notification.
Also Read:
Disable Windows Boot Manager on Windows XP/7/8/10
What are the Causes of Hard Disk Drive Failure?
Below, are the primary causes of Windows Hard disk problems, and knowing the root cause of this problem on your system solves half the problem.
Each may be the reason why your computer is malfunctioning; hence they are the major areas you should focus on to prevent this problem from arising again in future.
They include:
Corrupted System Files by Malware,
Effects from Bad Sectors on Hard Drive,
Recent System Modifications.
Corrupted System Files by Malware
Viruses, Trojan Horses, Worms and other computer malware may attribute to the hard disk failure on your computer.
Each of these other than disallowing access to data in the hard disk can also corrupt the files inside.
Although you can protect your system against viruses and eliminate them by scanning your computer with an Antivirus software, If damage has already been done, an antivirus will be unable to fix this.
It will only remove the virus's files from the system.
Mixing System files
Another major cause of the error message 'Windows operating system has detected a hard disk problem,' is when your system files are not in order.
A deletion of one or multiple files and fragments of original files created can bring up this error message.
Additionally,
If a program has not been wholly uninstalled or you're in the habit of not shutting down your computer correctly, this can lead to loss of system files.
As a consequence,
Missing system files are equivalent to hard disk failure because the information required for proper functioning is lost.
Bad Sectors on Hard Drive
Errors either mechanical or logical on the hard drive can have an effect on the data stored in the drive.
Checking for Current Modifications
If you have recently installed new software, program or plugin on your system, this fresh install may be a faulty one or has modified the windows registry's settings that have generated this problem.
Not limited to these, a change in the properties or location of system files can also lead to this issue.
How to Fix the "Windows Detected a Hard Drive Problem"
These are solutions or recommendations to fix 'Windows detected a hard disk problem' error.
System File Checker to Fix Hard Disk Error.
Scanning of Local Disk Drives.
Disk Diagnostic to Fix Remove System Error.
Run CHKDSK to Fix Hard Disk Problem
Note: Before proceeding on any of the steps above, ensure you backup your data to prevent loss or corruption.
For a detailed explanation on each,
Option 1: System File Checker to Fix Hard Disk Error
Use the Shortcut Keys Windows + K to launch the Windows Charm.
Click on 'Command Prompt (Admin).'
Grant access rights when requested, as this will give you access to the command prompt
Then select the Enter key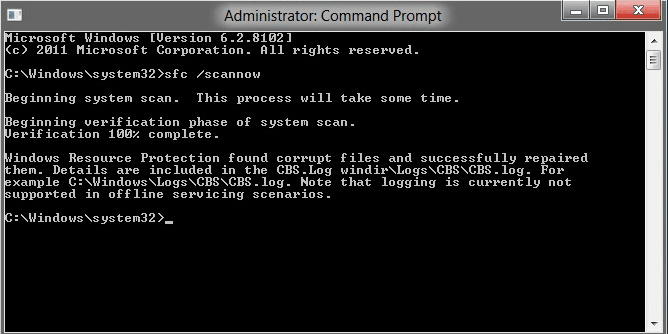 This process scans your system for corrupted files and if there are any, replaces them with an earlier backed up version, thereby freeing it of this error.
Option 2: Scan Local Disk Drives
Use the Windows + E key combinations to launch the Windows File Explorer.
On the Local Disk (C:) drive, right click and select 'Properties.'
Click on the 'Tools' Tab.
Your system will begin scanning for errors.
Option 3: Disabling Disk Diagnostic to Fix Remove System Error
In order not to get the error message every 5 to 10 minutes, you can go ahead and disable this notification feature on your computer.
To do this,
Use Windows + R keys to launch the RUN console.
Enter the string gpedit.msc
Navigate to 'Administrative Templates,'
Select 'Troubleshooting and Diagnostics,'
Then click on 'Disk Diagnostics.'
Tick the Radio button 'Disabled.'

Click on 'Apply' to save changes, then reboot your computer.
Option 4: Run CHKDSK to Fix Hard Disk Problem
Use the Windows + X key combination to launch the Windows Charm Menu
Type in chkdsk C: /f /r /x
Then select the Enter key.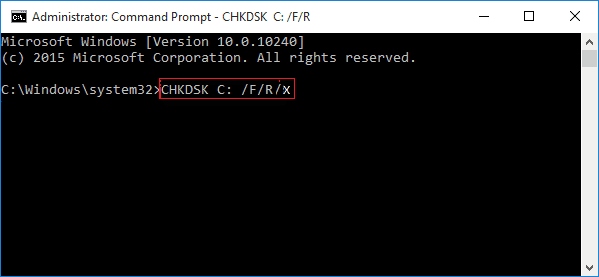 What the chkdsk function does is to fix all errors in NTFS and FAT file systems.

Accordingly,
You can fix all the drives on your computer using this method.
What to do here is replace c:// with the respective letters of your other drives assuming you have more than one partition.
After trying one of these methods above, you should be able to successfully fix hard disk partition problem on your Windows PC.


More Posts on Windows: